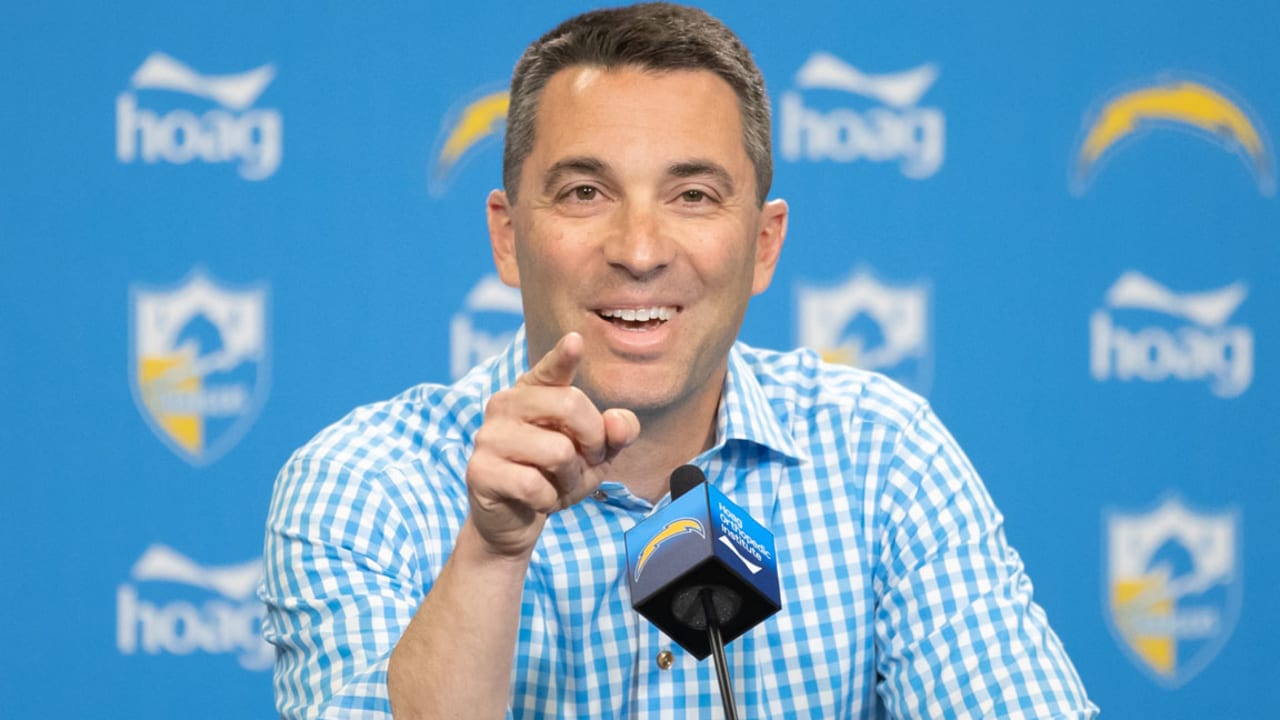 This is my third offseason post, following these:
What Does Solving the Cap Challenge Really Mean?
I provided this cap update in that second post:
So it appears my projection was off by about $800K. I concluded that the Chargers needed to clear about $25.5M just to get into the black, much less to sign any free agents to contracts above veteran minimum level. Now it appears they need to clear about $26.3M to get into the black.
That $26.3M was just to break even... but wouldn't it be nice to sign some free agents, even if only internal free agents? That answer is obviously yes. So how much more should the team seek to clear? I'm going to go with $35M as an initial target.
Also, note that number already accounts for releasing Feiler, an obvious cap casualty. So those cap savings are already included.
Options
I pulled data from OverTheCap to show possible cap savings that can be achieved by:
Releasing a player prior to June 1
Trading a player prior to June 1
Performing a simple restructure of a player's contract
Giving a player a contract extension that includes reworking his 2023 cap hit
The cells I highlighted in green are the possible decisions I will discuss below.
Obviously, these are not all of the players the Chargers currently have under contract for 2023, but these are the ones for whom something could be potentially done to help solve the challenge. Most of these players would not be released or traded, but could theoretically be restructured or extended, which is why they are on the list.
While I understand OTC's data and methodology for the first three decision types, I do not know their methodology for calculating the extension numbers shown here, so I don't have confidence in those numbers.
Putting this table together reminded me about another possible decision that should be strongly considered. Murray can be released or traded to generate $2.38M in savings. If the team wants to re-sign Tranquill, this could be part of their method to generate the cap space to do that. I did not include this option below.
One Way to Solve the Cap Challenge
There are many options available to the Chargers to solve this challenge, including releasing player, trading players, restructuring existing player contracts, and extending existing player contracts. I'm going to assume the Chargers focus is on going "all in" on the 2023 and 2024 seasons, maximizing their chance to win a Super Bowl in one or both of those seasons while focusing less on cap health in future seasons.
What follows is one way to do exactly that.
Extend Herbert's Contract
I am viewing it as a given that the Chargers will agree to a contract extension with Herbert this offseason. Before doing that, they should and will exercise his 5th year option to put him under contract through the 2024 season.
I am in favor of the Chargers trying to work out a contract extension with Herbert that is similar to the one Mahomes got after his third season though obviously at higher values, since the QB market has gone up considerably since Mahomes agreed to his extension.
Mahomes signed his extension after the 2019 season, his third season. Here were the important parameters of his contract:
10 years, $450M contract extension
Just over $63M fully guaranteed at the time of signing, including a $10M signing bonus, plus $141M guaranteed for injury
Significant roster bonuses from 2022 to 2031, averaging out to $31.55M per year over those 10 years
Rolling guarantees, where being on the roster on the 3rd day of a particular league year guarantees compensation in future seasons
I'd like to see Herbert get a contract that is structured just like this. The relatively small signing bonus and up front guarantees combined with rolling guarantees enables the team to avoid having to put $200M+ into escrow, which might be a challenge for the Chargers.
More importantly, it serves to hold down the cap hits in the next two seasons. Structured this way, by the time Herbert's cap hits take the big jump, there will be two more years of cap growth to help mitigate that big jump and two more years of roster and contract planning to handle the jump.
Herbert's current 2023 cap hit is comprised of these components:
For purposes of this post, I will assume the Herbert extension parameters are as follows:
10 years, $550M contract extension, meaning he would be under contract through his 15th season (2034), his age 36 season
"Just" a $10M signing bonus, with $300M guaranteed for injury
Other guaranteed money would be in the form of guaranteeing salary and roster bonuses in future seasons

How much of that is guaranteed at signing vs. how much is handled via rolling guarantees really depends on what Herbert is willing to accept and what the Chargers can afford to put into escrow
I would expect Herbert to get $250M+ guaranteed, but it doesn't have to occur up front, requiring escrow, but can instead occur with rolling guarantees that are virtually certain to trigger in future offseasons, so the escrow requirement gets spread out
These details don't really matter much for solving the 2023 cap challenge

Use of low salaries through at least the next 5 seasons, then a move to higher salaries and lower roster bonuses to create targets for future restructuring of salary
In working out this extension, the Chargers would add a prorated portion of the signing bonus to the 2023 cap, but could also eliminate the 2023 roster bonus. That means they could save $1,224,375 against the 2023 cap. I will assume that to be the case for this post.
Note this amount is lower than the amount OTC shows in the table above. I do not understand the difference.
Extend Allen's Contract
That second post I linked above outlines a possible contract extension for Allen. For purposes of this post, I'm going to assume that extension is executed as I defined it there, reducing Allen's 2023 cap hit by $5M.
Note this amount is lower than the amount OTC shows in the table above. I do not understand their method for calculating their savings amounts via extension.
Replace Hopkins with Dicker
Here are Hopkins' contract details. Dicker is an Extended Rights Free Agent, so the Chargers can sign him to a minimum salary contract. For a player with 1 credited season in 2023, that salary is $870K. By releasing Hopkins and signing Dicker, the team will save just over $616K. Not a big needle mover, but no reason not to do it.
Restructure Bosa's Contract
I very strongly considered the idea of trading Bosa. But I was influenced by the Guilty As Charged podcasts to reconsider.
While trading Bosa would likely net multiple valuable draft picks, which could be used to draft one or more replacement Edge players, he is entering his age 28 season, so he is in the middle of his prime, and he is one of the best Edge players in the NFL when healthy. Given the objective of this offseason should be to build a roster that can beat the Chiefs, it's hard to see how trading Bosa really helps with that in 2023 or 2024, the two seasons the Chargers have left before Herbert's cap hit skyrockets.
So they should restructure him instead. Here are Bosa's contract details. They can convert $22.835M in 2023 salary into a signing bonus to be prorated over the 3 years remaining on Bosa's contract. This means pushing an extra cap hit of $7.61M into 2024 and 2025, but it saves $15,223,333 against the 2023 cap.
There is some great discussion about potentially trading Bosa in the comments of this post.
Restructure Jackson's Contract
Here are Jackson's contract details. They can convert $10.92M in 2023 salary into a signing bonus to be prorated over the 4 years remaining on Jackson's contract. This means pushing an extra cap hit of $2.73M into 2024-2026, but it saves $8.19M against the 2023 cap.
Some might argue that this is not a good decision, since Jackson's ability to recover from his injury is in question. But I would respond that they aren't cutting him this offseason, and pushing these pro-rated bonuses into the later seasons essentially amounts to committing to him for 2024 in addition to 2023. It's hard for me to foresee a situation where they would cut him after the 2023 season, so I don't think this changes much.
Restructure Linsley's Contract
Here are Linsley's contract details. They can convert $9.335M in 2023 salary into a signing bonus to be prorated over the 3 years remaining on Linsley's contract. This means pushing an extra cap hit of $2.73M into 2024-2026, but it saves $6,223,333 against the 2023 cap.
This could deter the Chargers from releasing Linsley after the 2023 season due to the increased dead money this would create, but it is very hard for me to imagine the Chargers wanting to release him next offseason. Given that, this move really has no appreciable negative impact.
Summary
I proposed 6 decisions here in addition to releasing Feiler. The fact that Herbert will get an extension should be an accepted fact, so it is really about 5 other decisions.
IMO one of those -- replace Hopkins with Dicker -- is trivial and not particularly controversial. The team could also not make that particular move, and it wouldn't matter much.
Of the other 4 decisions, I don't think any are particularly concerning other than possibly restructuring Jackson's contract, which I addressed earlier.
The collective 2023 cap savings generated by these moves is $36,477,041, with the only sacrifices being Feiler and Hopkins. This gives the team about $10M more in cap space to spend on retaining some internal free agents. If they get creative, this could mean keeping 3 of Pipkins, Fox, Tranquill, and Van Noy, which would be an outstanding outcome.
Obviously, I made a lot of assumptions here, and some of them will turn out wrong. There are other moves the Chargers could make without releasing or trading players like Allen, Bosa, or Everett, such as giving Michael Davis a contract extension and releasing or trading Murray.
Interested in what you all think about this possible path. There is already some great discussion in the comments. Keep it up!